Our Mission
To advance healthy communities by providing our members with education, professional development, resources and engagement opportunities in the fields of community health, population health and community benefit.
Newsletter
Subscribe to Our Mailing List!
Get the latest ACHI news in your inbox.

RT @IFD_AHA: EARLY BIRD REGISTRATION RATES END TODAY!
Pulitzer Prize-winning journalist and best-selling author, Isabel Wilkerson, will d…

RT @ahahospitals: On this #NationalDoctorsDay, we thank doctors everywhere for their care and dedication to their patients, and for all the…

Only three days left to take advantage of early bird rates! Don't miss the opportunity to be part of the journey to close health equity gaps and sustain DEI efforts across health care at @IFD_AHA and @communityhlth #healthequityconf Accelerating Health Equity Conference. https://t.co/4zS2vqehaF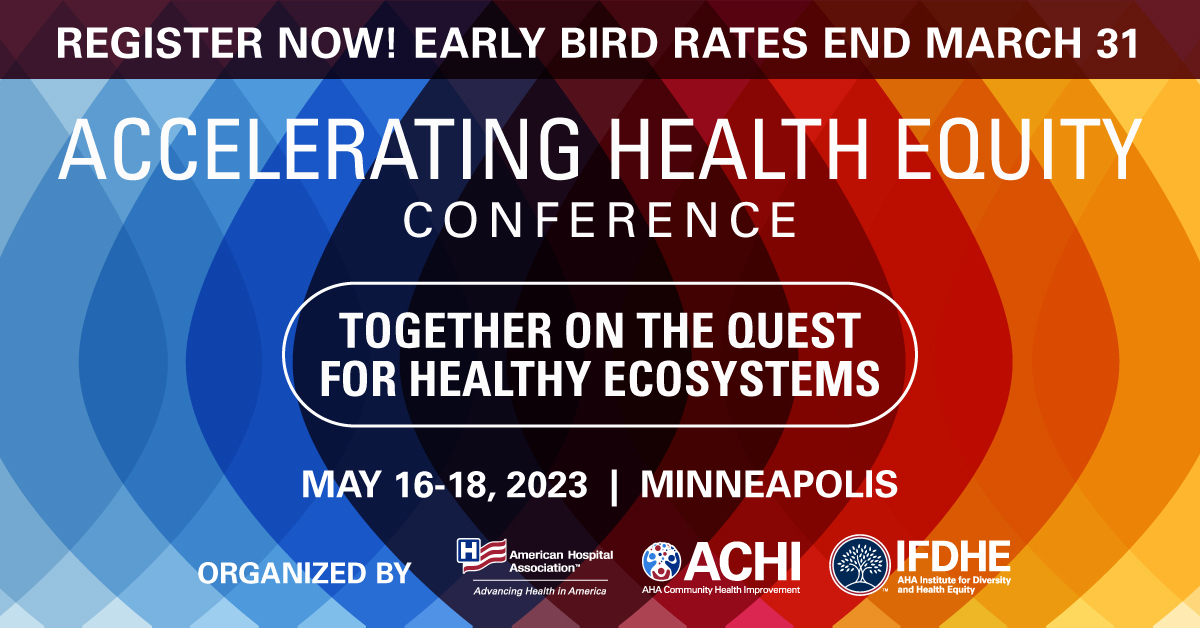 Save the date! Join @ahahospitals on April 13 from 1-2pm CT for a dialogue on ways health care organizations can adopt best practices to provide equitable maternal care. Register here: https://t.co/7Z076lJcbw https://t.co/a46pPbQMIV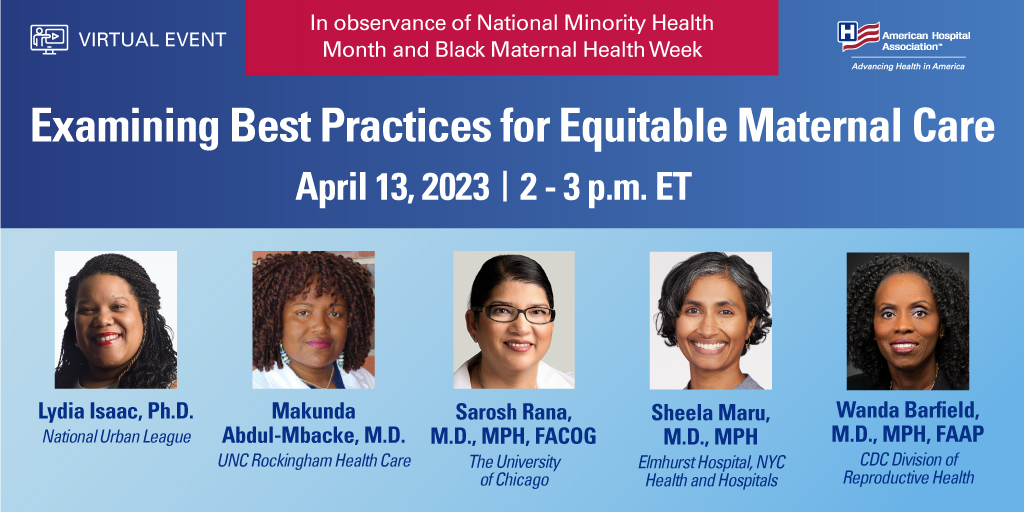 Only one week left to take advantage of our early bird rates for the Accelerating Health Equity Conference! Register today and be sure to enhance your experience with these community immersion add-ons!
Register and sign up soon - space is limited! https://t.co/F42frv1Wsc https://t.co/qLf9KifLNe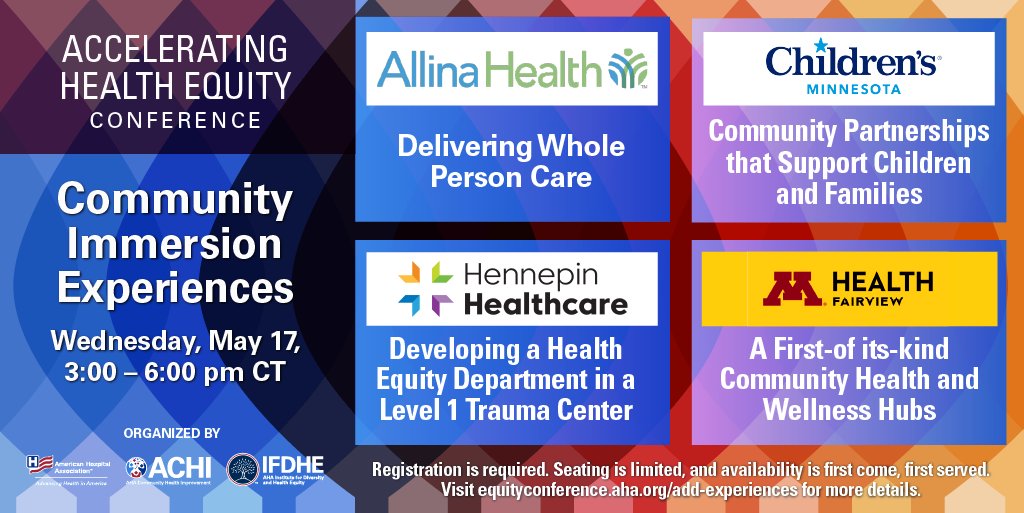 RT @camdenhealth: Join hospital and community health leaders in Minneapolis May 16-18 for the Accelerating Health Equity Conference led by…

Early bird rates end soon! Enhance your #healthequityconf experience by adding the Community Immersion Experience to your registration! Visit local hospitals and community organizations to experience programs firsthand. @communityhlth @IFD_AHA Learn more: https://t.co/o14fbzjhxE https://t.co/JI9cXAThbx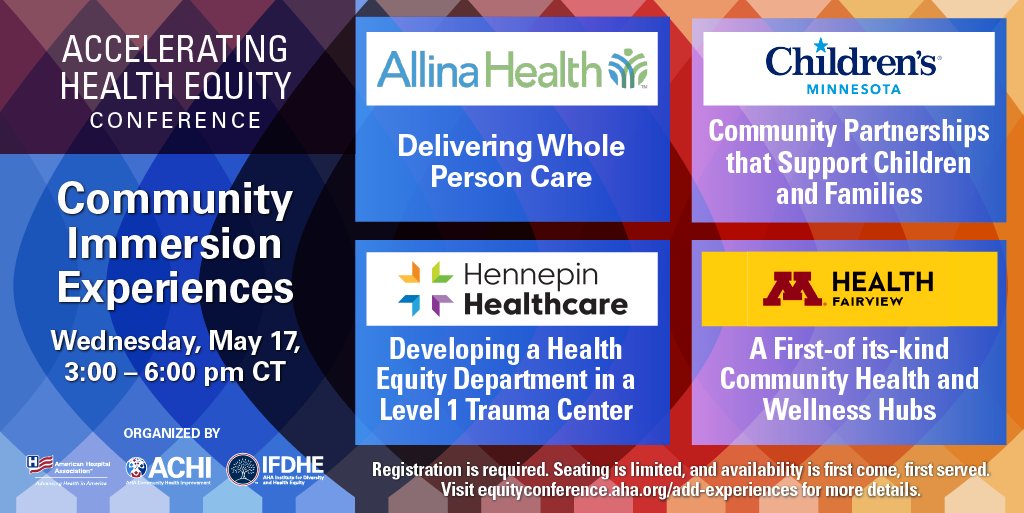 RT @johnahartford: We are celebrating more than 3,000 care locations recognized for #AgeFriendly care. Join the movement that has improved…