Island Hospital names CEO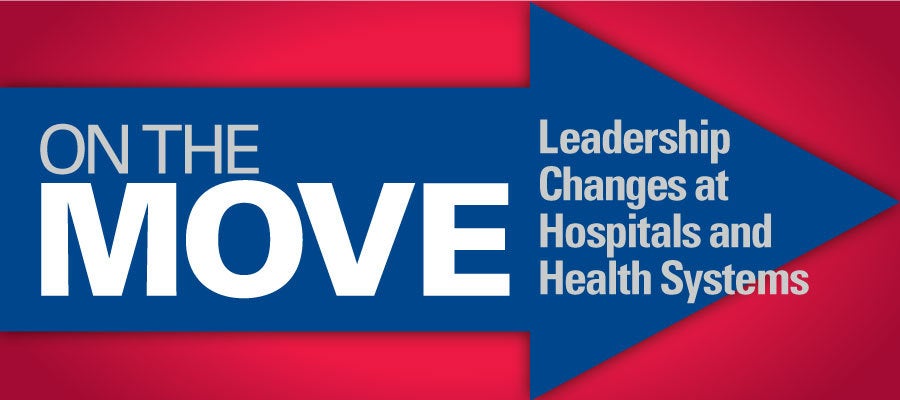 Island Hospital names CEO
Anacortes, Wash.-based Island Hospital has named Charles Hall CEO effective Nov. 11. He most recently served as interim market chief executive for AllianceHealth Oklahoma.
Ochsner St. Mary names CEO
New Orleans-based Ochsner Health System has selected Fernis LeBlanc CEO of Ochsner St. Mary, formerly Teche Regional Medical Center, in Morgan City, La. He previously served as chief operating officer of Ochsner's Bayou Region, overseeing operations, quality and patient safety.
Helen Newberry Joy Hospital names CFO
Helen Newberry (Mich.) Joy Hospital has named Wendy Rautio chief financial officer. She has spent more than 20 years in health care, most recently as CFO for Munising (Mich.) Memorial Hospital, an 11-bed critical access hospital.
Swedish Medical Center names quality VP
Englewood, Colo.-based Swedish Medical Center has named Susan Hanlon, R.N., quality vice president. She most recently served at Advocate Condell Medical Center in Libertyville, Ill., where she was responsible for the Magnet Program and led the Magnet Designation Program.