Case Study: Taylor Regional Hospital's Van Program Increases Access to Care for Patients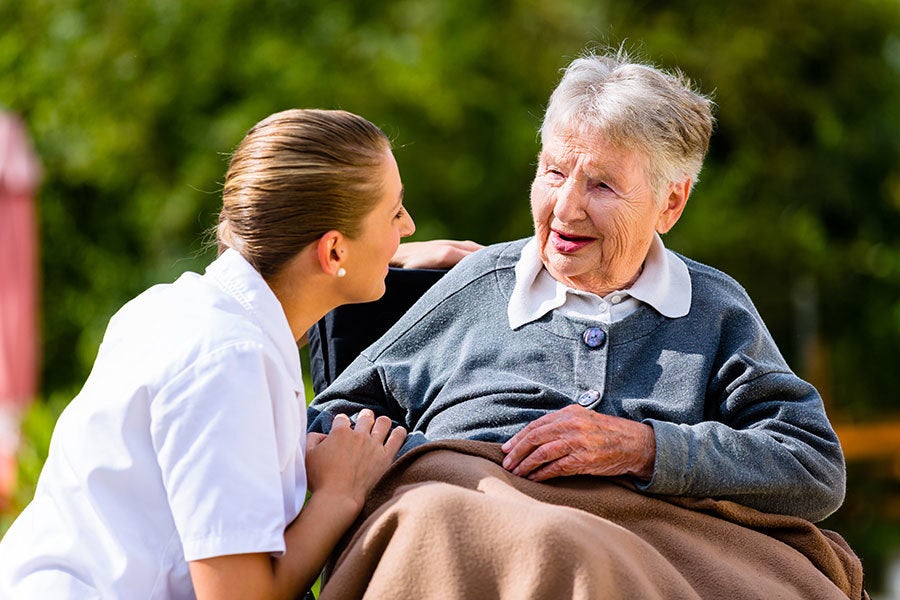 This case study is from "Transportation and the Role of Hospitals," which offers strategies and case examples to help hospitals and health systems address transportation issues in their communities. For more information and to access the full guide, click here.
Introduction
Serving approximately 110,000 people in the rural community of Campbellsville, Kentucky, and surrounding regions, Taylor Regional Hospital is an acute care facility with a Level III trauma center, and other care centers. With 94 physicans specializing in more than 25 specialties, the hospital served more than 98,000 patients in 2016. The hospital also has a correctional medical program to serve patients in area prisons.
Taylor Regional Hospital identified transportation as a major barrier to health care delivery, through its community health needs assessment. Besides doing a community health needs assessment every three years to determine services that are inaccessible in the community, the hospital also solicits input from public leaders and community organizations. The cancer center at the hospital screens patients to identify those with transportation issues. Patients are also referred by their providers for transportation services.
Any type of transportation services are located an hour away from Campbellsville, which restricts community residents from receiving timely care. Without taxis or public transportation in the area, residents of Taylor, Green, Marion and Adair counties are supported by a hospitality van service. This service, provided by the hospital and sponsored by 14 entities, including local businesses and community organizations, has opened many opportunities for residents to seek transportation when needed.
Intervention
Taylor Regional Hospital discerned the need for transportation services after evaluating the number of patients coming in for follow-ups, cancer screenings, lab testing, and other appointments. With transportation services available only in areas an hour away from Campbellsville, the hospital's cancer committee noticed that more people were missing their routine check-ups and radiation treatments. Though Medicaid patients have access to transportation services, many uninsured patients and some patients with Medicare and private insurance in Taylor County had no means of getting to and from the hospital or its clinics. Hospital leadership recognized that lack of transportation interrupts care delivery, therefore it initiated a hospitality van service for patients facing transportation issues.
The hospitality van service consists of two vans, running every day of the week from 7:00 a.m. to 5:30 p.m. The vans pick up and drop off patients at the hospital, dialysis centers, cancer centers, rehab centers and other facilities. As part of its commitment to engage the community in this program, the hospital dispatches the hospitality van service to three neighboring counties, increasing transportation access for various communities and age groups. Though the vans are owned by the hospital, pickup and drop-off do not have to be at hospital-owned facilities. Patients who need transportation can use this service for medical appointments at any center, clinic or facility. Beyond that, the vans also deliver prescriptions to patients and provide transportation outside regular hours for special treatment or appointments, if needed.
The hospital has operated the van service since 2007, and it has been a part of the hospital's annual business and budget plans. Taylor Regional bears the cost of maintaining the vans and employing one full-time driver, one part-time driver and one per diem driver. Fourteen local organizations that sponsor the service are responsible for funding $80 each per month for gas. To raise money to purchase new vans with fewer miles, the hospital holds an annual fundraiser. With these funds, the hospital buys a new van every two years, which costs about $35,000 per van.
Taylor Regional Hospital also publicizes the van hospitality services through various channels. Home health agencies in the area and local community organizations, such as the homeless shelter, drug rehab center and health department, all inform patients of the van services that are available. The hospital has built strong partnerships with the 14 sponsoring organizations, and their logos are included on the van. The hospital also advertises their support via social media and the hospital's website.
Through these efforts and with community support, the van service has expanded over the years. The van service transports about 1,100 different patients every year, and many of them have multiple visits. In 2007, the van service traveled 18,481 miles; in 2016, it increased to 104,972 miles.
Impact
Though the hospital has not conducted a formal survey to evaluate the program and its services, it assesses the impact using feedback from community members who use the service. Jane Wheatley, CEO of Taylor Regional Hospital, says, "With 25,000 people using this service, we've never received a negative comment or complaint about it. Patients themselves and their loved ones have expressed how helpful this service has been in receiving treatment." The hospital continues to promote and raise awareness. Hospital leaders are passionate about creating a positive impact on the well-being of the community and are not focused on a large financial return on investment. "As long as we break even, we know that this service is helping people get the treatment they need whenever they want to," Wheatley says. "There is no dollar amount on the success of this program; patients' satisfaction encourages us to keep going."
One patient, Schultz, who lives 15 miles from Campbellsville, needed total knee replacement surgery. Afraid of leaving her husband suffering from dementia alone, Schultz almost avoided having the surgery because she had no way of traveling back and forth for rehab after surgery. The hospital offered Schultz transportation through the van service. Because of this help, Schultz attended all of her therapy sessions and now volunteers for the hospital's auxiliary department.
Lessons Learned

The hospitality van service has increased access to care for many communities near Taylor Regional Hospital, and support from the community helped make it possible. Investing in the community and identifying residents' health-related needs are the first steps in the process. To develop a similar transportation service, the hospital recommends:
• Seek leadership buy-in
• Pursue support from city and county government officials
• Collaborate with community organizations and business for additional resources, whether it is for funding, volunteers, utilities or other needs
• Maintain a budget for maintaining the service every year (e.g., to purchase new tires or brakes)
• Address challenges as an opportunity to grow
• Report back to the community about efforts to address priority health issues
Next Steps
With the success of the hospitality van service over the years, Taylor Regional Hospital is discussing branching out to other communities. The hospital is considering purchasing another van and employing a part-time driver to extend services to other nearby communities and continue improving health outcomes.
Contact
Jane Wheatley
Chief Executive Officer
Taylor Regional Hospital
(270) 789 –5864
jwheatley@ trhosp.org