Appropriate Use Criteria (AUC) Program: Requirements for Furnishing Professionals
The Protecting Access to Medicare Act (PAMA) requires the Centers for Medicare & Medicaid Services (CMS) to establish a program that promotes AUC for advanced diagnostic imaging. AUC are evidence-based criteria that assist professionals who order and furnish certain imaging services to make the most appropriate treatment decisions for a specific clinical condition.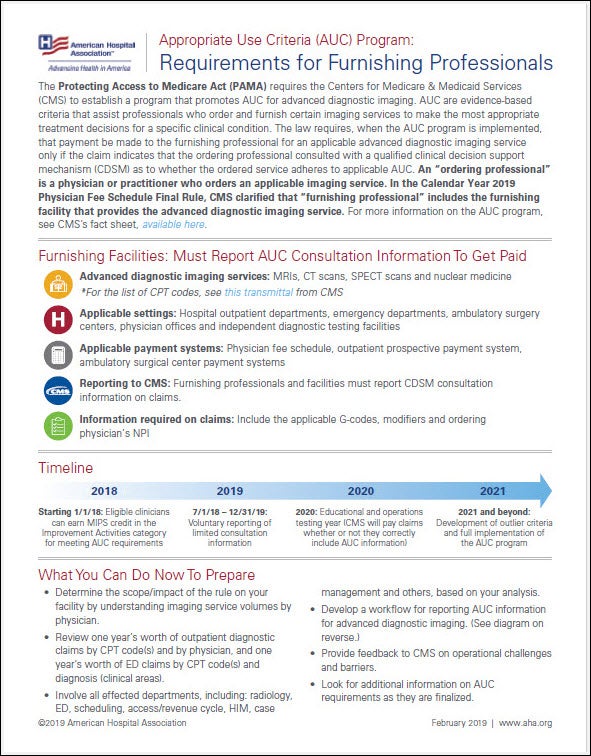 View the full infographic for details.
Key Resources
No resources of this type available